cloud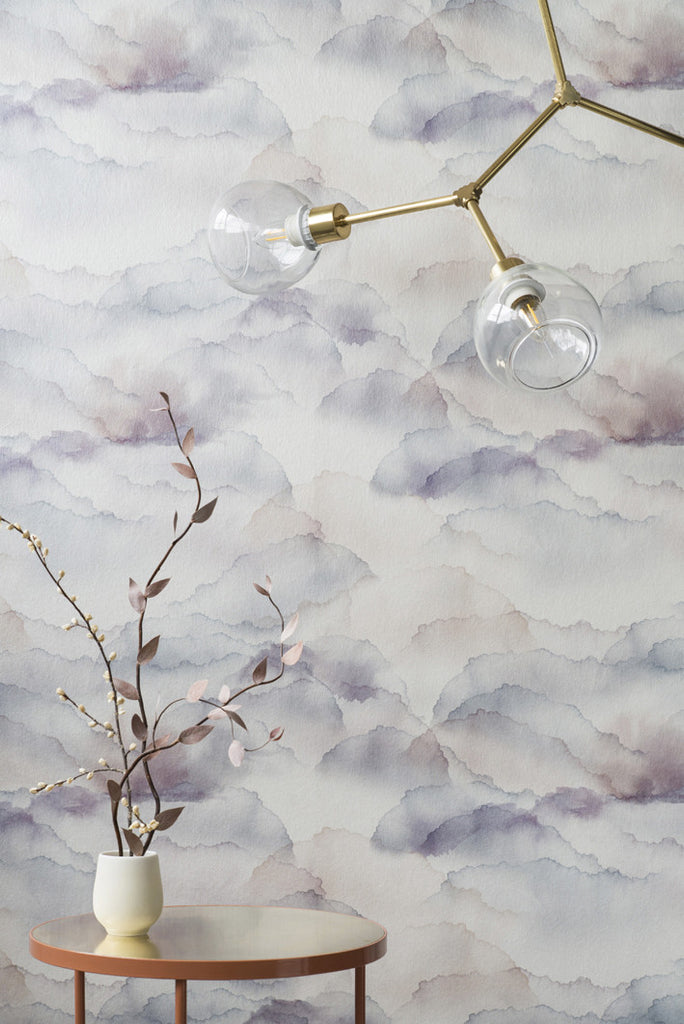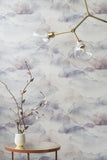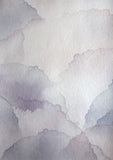 Cloud Wallpaper - Mauve
To be floating and weightless, light and warm, free, happy and tranquil
Specs
Residential grade wallcovering
100% Non-woven paper, pearlescent finish
Pattern number: EH020CM
Roll size: 27" wide  x 11 yards long  (68.6cm wide  x 10m long)
Trimmed width: 27" (68.6cm)
Repeat: 19" (48.4cm) straight
Area: 74.25ft2 / 6.9m2
Order by the roll, minimum order 1 roll

Lead time: 

Sample orders - in stock, ready to ship

Roll orders - ship in 2–3 weeks

Fire Rating:
Class A, ASTM E84 
Euro Class B BS EN 13823: 2002 and BS EN 13238: 2010
BS EN 13501-1: 2007
NZ Group Number 1

Environment: Our non-woven paper is sourced from sustainable forest sources and printed using non-toxic inks. Also available in Type II Class A Fire-rated Commercial Grade wall covering
Not sure how much to order?
Email us with your wall dimensions and we'll supply you with a visual and calculations
Commercial or custom?
Commercial grade and custom colours are available, email us
Image credits
Our Cloud wallpaper has been styled with the Line side table and Y03 chandelier from Douglas and Bec, Vase by Rachel Carter Ceramics and flowers by Markantonia.